HAPPY NEW YEAR!
I can't believe that 2016 is over!!! So today, to celebrate the year that has passed, I will be talking about the 16 best books that I read in 2016. I'm not going to lie, I struggled to come up with sixteen books that absolutely blew me away last year. There were a few that I still can't get out of my head because they were so incredible, but I wish there were more that had this impact on me.
If you checked out my 12 Days of Bookmas blogs, I did a lot of other "year in review" posts. I talked about my favourite 2016 releases, the 12 classics that I read in 12 months, the series that I completed and many more.
Anyway, without further ado, here are my favourite books that  read in 2016. These are in a rough order starting from my first favourite to my sixteenth favourite:
1 – Looking For Alibrandi: Melina Marchetta
This is an Australian modern classic that most people read or watch the film in school but I never did. When I watched the movie one day, little did I know just how much of an impact both the movie and the book would have on me. Never have I related to a character and her family dynamics so much, and it really made me realise how much I want to read more books that talk about Italian and Australian culture. I also loved how it involved love, tragedy, family, finding yourself, and a whole lot of emotion – I laughed and bawled my eyes out!
2 – Breathing Under Water: Sophie Hardcastle
I was sent an arc with an unfinished cover by the publisher about a month before it was released and I picked it up not knowing what to expect. I ended up finishing it in less that a day because it was so captivating and raw and the writing style was drawing me in. There was so much emotion in this book and the story line was unique and both beautiful and tragic, but it is honestly one of the best books that I've ever read.
3 – Whisper To Me: Nick Lake
Firstly, I want to say that the cover of this book is beautiful and the colours are my favourite. I finished this book with so many thoughts and I just wanted everyone to read it so I could talk about it with someone. I learnt so much about Schizophrenia and grief in this book and it really made me think, and I loved how it was told through a letter to a boy that we never learnt the name of. But what I loved most is that it covered so many topics: mental health, grief, family relationships, friendships, relationships and coming of age.
4 – Me Before You: Jojo Moyes
When I saw the first movie trailer, I knew that I couldn't wait all that time so I picked up the book and read it straight away. I don't usually cry when reading books, but I can tell you that I bawled my eyes out. I want to add that the movie is a perfect adaptation of the book (and I saw it three times in the cinema… don't judge) which made me love the book even more – I even reread the book again after seeing the movie. I know it's a very controversial story, but personally I loved it.
5 – Running Like China: Sophie Hardcastle
After reading 'Breathing Under Water' and absolutely loving it, I decided to pick up the authors memoir. This memoir follows Sophie's life from a young age when she and her family start to see a change in her behaviour. This book was so emotional for me to read but it really made me think. Despite the amount of times that I cried while reading it, the ending left me with a smile and I felt so inspired!
6 – To All The Boys I've Loved Before / PS I Still Love You: Jenny Han
I read both of the currently released books to this trilogy early on in the year, and they immediately became my favourite YA contemporary/romance books. They are so fun and lighthearted and the romance between Peter and Lara-Jean is adorable. Peter is also my favourite book boyfriend (I say this all the time but I just love him so much!). The third (and I think the final :() book is being released this year and it could not come soon enough.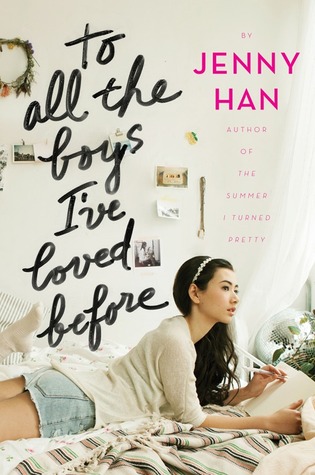 7 – A Work In Progress: Connor Franta
Another memoir to put on the list. I love Connor's YouTube videos – he's funny, sweet and he puts so much personality into his videos and that was definitely evident in his book. Rather than simply just retelling events of of his life, Connor talks about the things that affected him, his highs and lows, and how he has overcome events that occurred in his life. Not only did this shine a new light on my view of Connor, but it also inspired me to go out and do the things that I want to do and do them with passion.
8 – A Court Of Thorns And Roses: Sarah J. Maas
Despite the craziness that goes on in this book, I somehow managed to finish it in less than a day. I loved the characters and the story line that was so intense – I fell in love with Tamlin and Feyre and they were so cute together. I read ACOMAF and I seem to be the only one that doesn't love it as much as I loved ACOTAR, and I'm also the only person that still likes Tamlin… but oh well.
9 – The Sun Is Also A Star: Nicola Yoon
I read and loved Everything, Everything, and even though I wasn't as invested in this story than her debut, I still really loved it. Reading about characters of two different cultures and family dynamics who can still relate in so many ways was so interesting to me, and I loved being exposed to these cultures and being able to see how the characters were feeling. I loved how the book was told from three different perspectives (including the universe) but we also got insights into other side characters which made the book so emotional in the end it gave me goosebumps.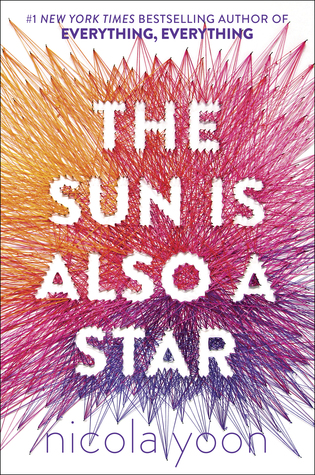 10 – Our Chemical Hearts: Krystal Sutherland
Another Australian debut that I had no idea what to expect, but as soon as I started reading it I knew that I was going to love it. I don't often get the chance to read YA books told from a male perspective and when I do I don't usually relate to the character as much, but the male MC didn't change that for me. The characters were so interesting: Henry has never been in love yet he loves the idea of it, and Grace is different to any character I've read about before and I loved that about her. The small aspect of mystery in this book definitely kept me intrigued.
11 – Gemina: Amie Kaufman & Jay Kristoff
The sequel to Illuminae was so much better than I thought it was going to be. I also read Illuminae earlier on in 2016 and even though I enjoyed the originality, it didn't seem to grab me as much as it did everyone else. I got the opportunity to meet Amie and Jay at their launch in Adelaide and hearing them talk about the books made me so excited to pick up Gemina. I loved the two main characters and their flirtatious tendencies, and there was so much action going on that I literally couldn't put the book down (it's actually hard enough to pick up in the first place because it's HUMONGOUS!).
12 – The Lunar Chronicles: Marissa Meyer
This is one of the best series that I've ever read, and since I read all four books this year I couldn't choose just one. I hadn't read much sci-fi before this, but what I think I loved most about it was the connections to some of my favourite fairy tales (Cinderella and Rapunzel are my favourite). After reading Cinder I didn't think that I would like the rest since I was so attached to Cinder's character, but the following books still included the characters from the previous books, and the characters just kept getting better and better. Cress and Captain Thorne are my OTP!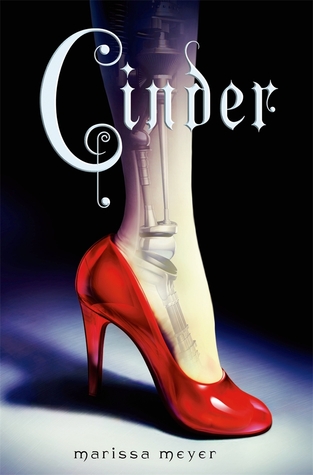 13 – Songs About A Girl: Chris Russel
This was a spontaneous pick up at the bookstore one day, and I'm so glad that it was because it's such a fun read. I've talked about this a lot recently, but this book reminded me of a fan-fic so if that's not your thing then you probably won't enjoy SAaG, but I thought it was perfect for the mood that I was in at the time. The romance between the main characters was cute, and even though I don't usually like love triangles, I didn't mind it in this case. I cannot wait for the second book to be released in 2017.
14 – Harry Potter And The Deathly Hallows: JK Rowling
I finally finished the Harry Potter series this year. I started them in November 2015 and finished in February 2016 and I can't believe that I didn't read the books or watch the movies sooner. Even though Goblet of Fire is my favourite (I read it in 2015), Deathly Hallows was such an intense yet amazing conclusion to the series. I also read The Cursed Child and Fantastic Beasts screen plays this year and loved both of them, but I thought I would stick to one HP book for this post!
15 – The Mortal Instruments: Cassandra Clare
Another series that I finally got around to reading. When I first joined the online book community in November 2015, everyone was talking about these Shadowhunters books, but they never interested me. One day I decided to watch the City of Bones movie and I loved it (despite what everyone else thinks about it) so I picked up the series and read it over the course of several months. It took me a while, but I really enjoyed it and I'm so glad I read it. I've watched Shadowhunters TV show since which is incredible and I can't wait for season 2, and I also plan to read The Mortal Instruments in 2017. From memory, City of Fallen Angels would have to be my favourite.
16 – Carrie: Stephen King
And lucky last of my favourites (I was stuck between this and Holding Up The Universe but I thought I would include a wide range of books). I have seen both of the Carrie movie adaptions multiple times because I love it so much, and since I love thriller books I thought I'd finally pick up a Stephen King book. This did not disappoint – it's classified as a short story so it was a nice and quick read, and it gave me the same feels that the movies do. Carrie is such an interesting character, and there was so much more to the story than just being a thriller or fantasy as it focuses on bullying, teenagers, and not fitting in.
And that's it! Be sure to comment below what your favourite books of 2016 were and let me know if you read any of the books on this list.
Wishing everyone the best for 2017 ❤