Looking back at the books I read in 2016 and the books that sit on my bookshelf, I can say that I definitely expanded on the amount of diverse books that I read and that I now own. However, in 2017, one of my reading resolutions is to not only read more diversely, but to be more aware of the representation of minorities and diverse characters in the books that I read. So today I have come up with just a few books that are on my diverse TBR.
Be sure to comment below what diverse books are on your TBR and let me know if you've read any of the books that I mention!
Simon Vs The Homo Sapiens Agenda – Becky Albertalli
Sixteen-year-old and not-so-openly gay Simon Spier prefers to save his drama for the school musical. But when an email falls into the wrong hands, his secret is at risk of being thrust into the spotlight. Now Simon is actually being blackmailed: if he doesn't play wingman for class clown Martin, his sexual identity will become everyone's business. Worse, the privacy of Blue, the pen name of the boy he's been emailing, will be compromised.
With some messy dynamics emerging in his once tight-knit group of friends, and his email correspondence with Blue growing more flirtatious every day, Simon's junior year has suddenly gotten all kinds of complicated. Now, change-averse Simon has to find a way to step out of his comfort zone before he's pushed out—without alienating his friends, compromising himself, or fumbling a shot at happiness with the most confusing, adorable guy he's never met.
This is probably one of the most popular books on this list, and I think a majority of the people on the online book community have either read the book or heard of it. This sounds like such a fun and adorable read, and I've heard nothing but good reviews about it. Plus there's a movie coming out soon staring Nick Robinson (😍) so I'll have to read it before watching the movie.

Everything Leads To You – Nina LaCour
A wunderkind young set designer, Emi has already started to find her way in the competitive Hollywood film world.
Emi is a film buff and a true romantic, but her real-life relationships are a mess. She has desperately gone back to the same girl too many times to mention. But then a mysterious letter from a silver screen legend leads Emi to Ava. Ava is unlike anyone Emi has ever met. She has a tumultuous, not-so-glamorous past, and lives an unconventional life. She's enigmatic…. She's beautiful. And she is about to expand Emi's understanding of family, acceptance, and true romance.
The part about this book that intrigues me the most is that it looks like there is more to the book than just romance. Although I do love a good romance, I'm exciting to dive into Emi's family life and learnt more about her life in the film industry.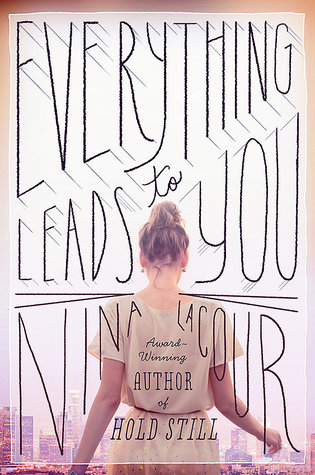 Every Day – David Levithan
Every day a different body. Every day a different life. Every day in love with the same girl.
There's never any warning about where it will be or who it will be. A has made peace with that, even established guidelines by which to live: Never get too attached. Avoid being noticed. Do not interfere.
It's all fine until the morning that A wakes up in the body of Justin and meets Justin's girlfriend, Rhiannon. From that moment, the rules by which A has been living no longer apply. Because finally A has found someone he wants to be with—day in, day out, day after day. 
I've read David Levithan's 'Will Grayson, will grayson' with John Green and I really enjoyed his writing, so I know that I will love the writing in Every Day. I also understand that this is part of a series, and contemporary series are rare, so I would love to also read more of them.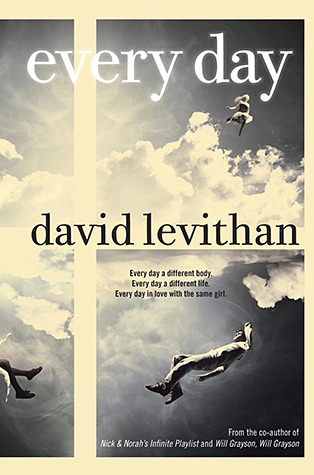 You Know Me Well – Nina LaCour and David Levithan
Mark and Kate have sat next to each other for an entire year, but have never spoken. For whatever reason, their paths outside of class have never crossed.
That is, until Kate spots Mark miles away from home, out in the city for a wild, unexpected night. Kate is lost, having just run away from a chance to finally meet the girl she has been in love with from afar. Mark, meanwhile, is in love with his best friend Ryan, who may or may not feel the same way.
When Kate and Mark meet up, little do they know how important they will become to each other—and how, in a very short time, they will know each other better than any of the people who are supposed to know them more.
This is another diverse book that I see talked about in the book community a lot. Not only is the cover gorgeous, but the story line is really intriguing to me. It doesn't suggest anything about diversity in the description, so I'm excited to see what the story holds.
If I Was Your Girl – Meredith Russo
Amanda Hardy is the new girl in school in Lambertville, Tennessee. Like any other girl, all she wants is to make friends and fit in. But Amanda is keeping a secret. There's a reason why she transferred schools for her senior year, and why she's determined not to get too close to anyone.
And then she meets Grant Everett. Grant is unlike anyone she's ever met—open, honest, kind—and Amanda can't help but start to let him into her life. As they spend more time together, she finds herself yearning to share with Grant everything about herself…including her past. But she's terrified that once she tells Grant the truth, he won't be able to see past it.
Because the secret that Amanda's been keeping? It's that she used to be Andrew.
I've never read a book about a transgender person before, but it is definitely something that I would like to expand on. I've heard a lot of amazing things about this book, and I first discovered it when Zoella talked about it in her book club picks.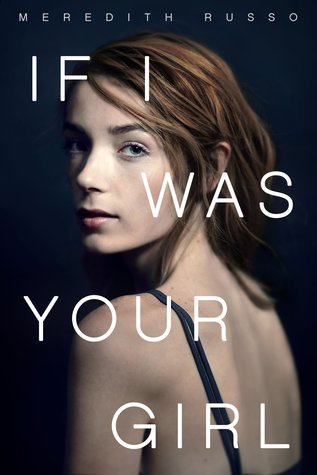 Great – Sara Benincasa
Everyone loves a good scandal.
Naomi Rye usually dreads spending the summer with her socialite mother in East Hampton. This year is no different. She sticks out like a sore thumb among the teenagers who have been summering (a verb only the very rich use) together for years. But Naomi finds herself captivated by her mysterious next-door neighbor, Jacinta. Jacinta has her own reason for drawing close to Naomi-to meet the beautiful and untouchable Delilah Fairweather. But Jacinta's carefully constructed world is hiding something huge, a secret that could undo everything. And Naomi must decide how far she is willing to be pulled into this web of lies and deception before she is unable to escape
The Great Gatsby is my favourite classic of all time and I could read it and watch the movie over and over again. When I heard that this book is a contemporary lesbian retelling of TGG, I knew straight away that I wanted to read it.
More Happy Than Not – Adam Silvera
In the months after his father's suicide, it's been tough for 16-year-old Aaron Soto to find happiness again–but he's still gunning for it. With the support of his girlfriend Genevieve and his overworked mom, he's slowly remembering what that might feel like. But grief and the smile-shaped scar on his wrist prevent him from forgetting completely.
When Genevieve leaves for a couple of weeks, Aaron spends all his time hanging out with this new guy, Thomas. Aaron's crew notices, and they're not exactly thrilled. But Aaron can't deny the happiness Thomas brings or how Thomas makes him feel safe from himself, despite the tensions their friendship is stirring with his girlfriend and friends. Since Aaron can't stay away from Thomas or turn off his newfound feelings for him, he considers turning to the Leteo Institute's revolutionary memory-alteration procedure to straighten himself out, even if it means forgetting who he truly is.
I have heard nothing but amazing books about this book and Adam Silvera. I've watched his booktube videos and he seems so sweet, and I've wanted to read this book for a long time, along with his new release. As soon as my local book stores get a copy in I'm going to pick it up.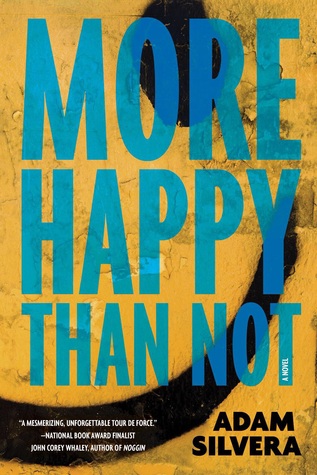 There are so many more diverse books that I would love to read. Comment below some of your favourites or ones on your TBR so I can check them out!