Fifteen-year-old Aki Simon has a theory. And it's mostly about sex.

No, it isn't that kind of theory. Aki already knows she's bisexual—even if, until now, it's mostly been in the hypothetical sense. Aki has dated only guys so far, and her best friend, Lori, is the only person who knows she likes girls, too.

Actually, Aki's theory is that she's got only one shot at living an interesting life—and that means she's got to stop sitting around and thinking so much. It's time for her to actually do something. Or at least try.

So when Aki and Lori set off on a church youth-group trip to a small Mexican town for the summer and Aki meets Christa—slightly older, far more experienced—it seems her theory is prime for the testing.

But it's not going to be easy. For one thing, how exactly do two girls have sex, anyway? And more important, how can you tell if you're in love? It's going to be a summer of testing theories—and the result may just be love.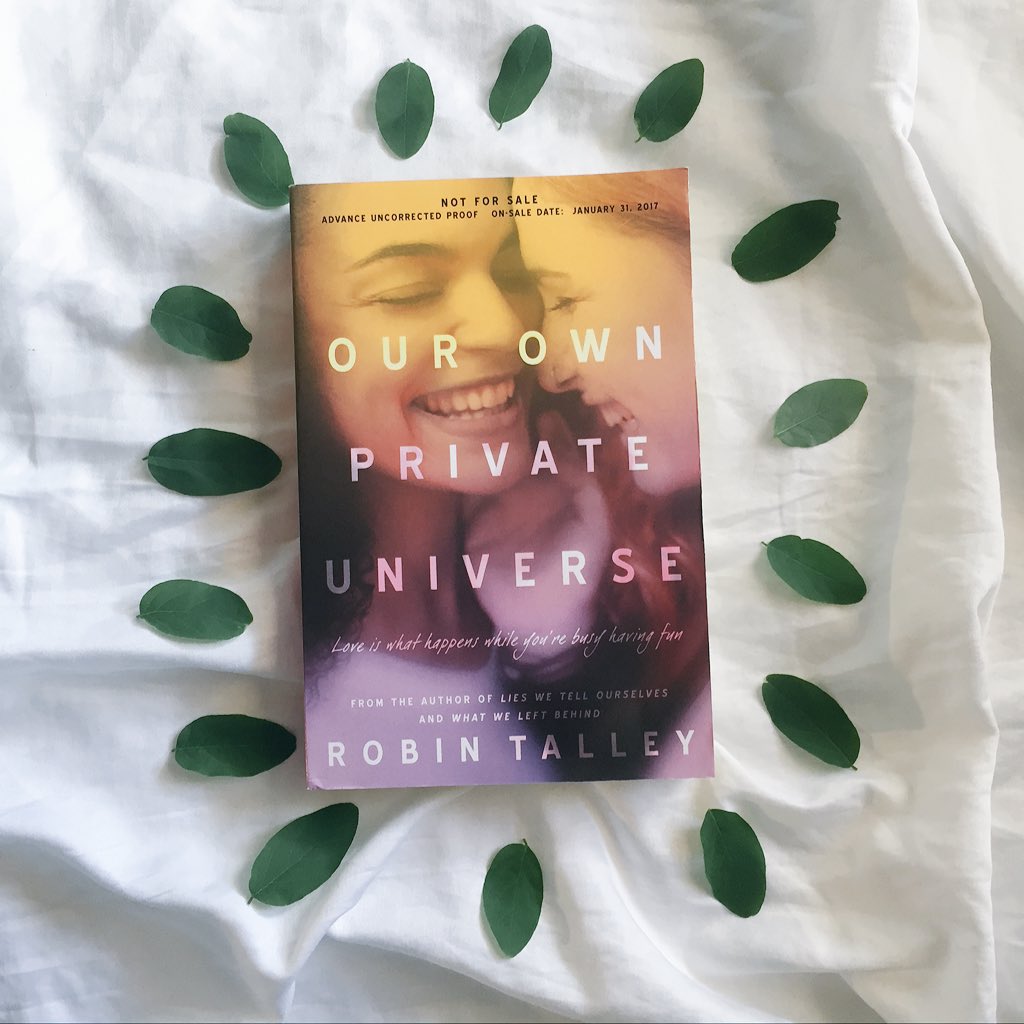 Thanks to Harlequin Teen for sending me a copy to review. Since I received this book in the mail, almost everyone has been talking about this book, but I hadn't heard any thoughts from people who had actually read the book. It was good to go into the book with a clear and open mind, because just from the synopsis I knew that I was going to enjoy the book.
I've actually never read a YA book told from the perspective of a bisexual teenage girl, so it was a new experience for me and I love that I was able to broaden my horizons. I have been trying to read more diversely this year, so I requested OOPU so that I could continue to do so.
Aki was a great character to read about, and I am so glad that we got to read the story from her perspective. She's young and naive, but she has so much to give and this is obvious from the beginning of the novel. She and her family are religious so even though she's scared to admit to her family that she's bisexual, she knows that she is and that doesn't stop her from telling her best friend and going after what she wants.
Christa, on the other hand, we didn't get to learn much about. She is Aki's love interest in the book and even though we do learn quite a bit about her family and the secrets that she's keeping, I feel like there is a lot more to her that we never discover. I didn't find her as likeable as I found Aki – I think she was slightly bossy at times and she always acted like she was one up from Aki. Although almost everything unfolds in the end, I still can't help but think that there's more to her story and I wish we were able to discover this before the end of the book.
The story line was nice and simple, which I really enjoyed. It's not a story about Aki being bisexual and her struggle with coming out to her religious family and the rest of the youth group, but it's a simple story about Aki becoming a young woman and being with a girl for the first time. There was no insta-love which made it a lot more realistic, and instead we were shown the events of Aki's summer Youth Group camp in Mexico. There were a lot of ups and downs with only a bit of drama toward the end, and I really liked that.
There were a few other minor stories that backed up Akis; we had her brother, Drew, who wants to join the army, her friend, Lori, who is having an affair with an older married man, and we also have the events of the Youth Group camp. At times I found these stories and how they were solved a little bit random – they were kind of just there to fill in the spaces. In the end, I didn't care for them too much and I'm not sure if they added anything to the main story line so I don't think it affects how I see the overall book.
I decided to give this book 4 stars out of 5. If you are looking to diversify your reading, or to expand your knowledge on bisexuality or coming of age stories, then I highly recommend picking up Our Own Private Universe for a fun and informative read.