Another average month of reading! I read 10 books again; 4 for uni, 3 for leisure and 3 for review. My favourite book of the month was 'Love Letters to the Dead' and it is officially one of my favourite books (everyone check it out if you're looking for mental health and grief recs)!
Also comment below how many books your read this month and what you're favourite was!
This Song Will Save Your Life - Leila Sales
Making friends has never been Elise Dembowski's strong suit. All throughout her life, she's been the butt of every joke and the outsider in every conversation. When a final attempt at popularity fails, Elise nearly gives up. Then she stumbles upon a warehouse party where she meets Vicky, a girl in a band who accepts her; Char, a cute, yet mysterious disc jockey; Pippa, a carefree spirit from England; and most importantly, a love for DJing.
I really enjoyed this book and it had such a touching story – one that will definitely stay with me for a long time. It probably wasn't as intriguing of plot driven as I thought it would be, but there was a great representation of mental illness present in the story and the main character and it was described in such a thoughtful way.
4 Stars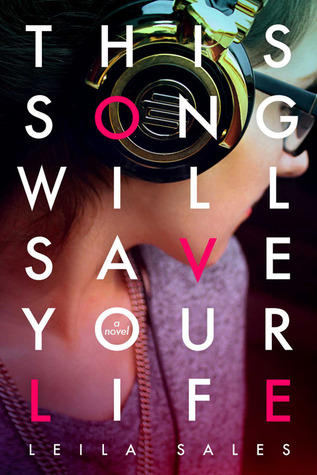 * Frogkisser - Garth Nix
Poor Princess Anya. Forced to live with her evil stepmother's new husband, her evil stepstepfather. Plagued with an unfortunate ability to break curses with a magic-assisted kiss. And forced to go on the run when her stepstepfather decides to make the kingdom entirely his own.
I have a blog post all about this book and fairy tale retellings which I will link below. I was excited for this book because sounded like a fun and intruiging concept, however it didn't end up meeting my expectations.
2.5 Stars
review:
Great Expectations - Charles Dickens
Dickens's magnificent novel of guilt, desire, and redemption. The orphan Pip's terrifying encounter with an escaped convict on the Kent marshes, and his mysterious summons to the house of Miss Havisham and her cold, beautiful ward Estella, form the prelude to his "great expectations." How Pip comes into a fortune, what he does with it, and what he discovers through his secret benefactor are the ingredients of his struggle for moral redemption.
I started reading this book in high school, but stopped now far through because I was bored and didn't understand it. I had to read it again for my English; Ideas of the Real class, and surprisingly I actually really enjoyed it. Obviously it is a bit slower and focuses on different themes than what I'm used to, but I was invested in the characters and their story. I'm excited to study this further in class!
4 stars.
Love Letters to the Dead - Ava Dellaira
It begins as an assignment for English class: write a letter to a dead person – any dead person. Laurel chooses Kurt Cobain – he died young, and so did Laurel's sister May – so maybe he'll understand a bit of what Laurel is going through. Soon Laurel is writing letters to lots of dead people – Janis Joplin, Heath Ledger, River Phoenix, Amelia Earhart… it's like she can't stop. And she'd certainly never dream of handing them in to her teacher. She writes about what it's like going to a new high school, meeting new friends, falling in love for the first time – and how her family has shattered since May died.
This is one of the most beautifully written books that I've read in a long time, and the story touched me in a way that very few books do. I cried, I laughed, and I fell in love with Laurel and her story. I think it's a really important story that everyone should read, and I love how Laurel saves herself in the end.
5 stars.
* We Come Apart - Sarah Crossan & Brian Conaghan
Nicu has emigrated from Romania and is struggling to find his place in his new home. Meanwhile, Jess's home life is overshadowed by violence. When Nicu and Jess meet, what starts out as friendship grows into romance as the two bond over their painful pasts and hopeful futures. But will they be able to save each other, let alone themselves?
For fans of Una LaMarche's Like No Other, this illuminating story told in dual points of view through vibrant verse will stay with readers long after they've turned the last page.
Another incredible book that is a really important read and gave me all the feels! It's the first book I've ever read that's told in free verse and I thought this made the story all the more emotional. More details in my spoiler free review soon to come!
4.5 stars.
Review; April 18th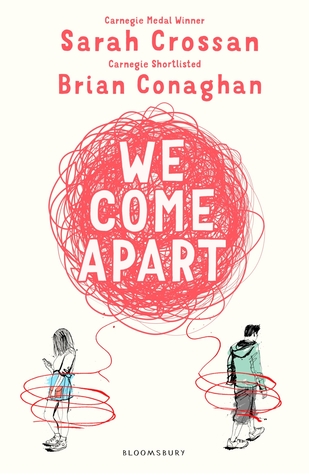 Jane Eyre - Charlotte Bronte
Orphaned into the household of her Aunt Reed at Gateshead and subject to the cruel regime at Lowood charity school, Jane Eyre nonetheless emerges unbroken in spirit and integrity. She takes up the post of governess at Thornfield, falls in love with Mr. Rochester, and discovers the impediment to their lawful marriage in a story that transcends melodrama to portray a woman's passionate search for a wider and richer life than Victorian society traditionally allowed.
I read this last year and to be honest I found it boring and stopped paying attention to the story about half way through. I'm doing an essay on Jane Eyre for my Victorian Britain Lit class so I decided to reread it, and I LOVED IT!!!! It's become one of my favourite classics and I appreciated Jane as a character and her incredible story.
5 Stars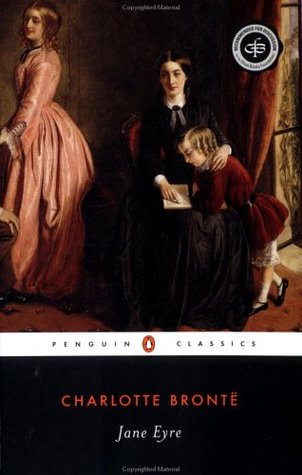 Amy and Roger's Epic Detour - Morgan Matson
Amy Curry is not looking forward to her summer. Her mother decided to move across the country and now it's Amy's responsibility to get their car from California to Connecticut. The only problem is, since her father died in a car accident, she isn't ready to get behind the wheel. Enter Roger. An old family friend, he also has to make the cross-country trip – and has plenty of baggage of his own. The road home may be unfamiliar – especially with their friendship venturing into uncharted territory – but together, Amy and Roger will figure out how to map their way.
I've read all of Morgan's other books and I've loved all of them – the romances are always adorable and the stories are always fun. Amy and Roger is no exception! Although this isn't my favourite of her works and the story fell slightly short for me, it was still a fun and light hearted read.
3.5-4 stars (I can't decide)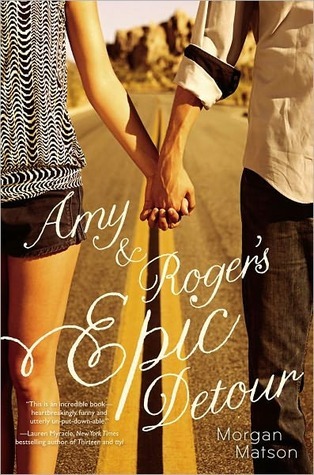 Because You'll Never Meet Me - Leah Thomas
Ollie and Moritz are best friends, but they can never meet. Ollie is allergic to electricity. Contact with it causes debilitating seizures. Moritz's weak heart is kept pumping by an electronic pacemaker. If they ever did meet, Ollie would seize. But Moritz would die without his pacemaker. Both hermits from society, the boys develop a fierce bond through letters that become a lifeline during dark times—as Ollie loses his only friend, Liz, to the normalcy of high school and Moritz deals with a bully set on destroying him.
What I loved about this book is that it focused on the developing friendship between two teenage boys, and this is somethings that I rarely read about. Both characters are diverse and have been through a lot in their lives which definitely added to the plot and character development, however I found myself disinterested in most of the story. Find out more of my thoughts in my review coming soon.
3 Stars
Review: April 21st
Our Mutual Friend - Charles Dickens
Following his father's death John Harmon returns to London to claim his inheritance, but he finds he is eligible only if he marries Bella Wilfur. To observe her character he assumes another identity and secures work with his father's foreman, Mr Boffin, who is also Bella's guardian.
I read this for my Victorian Lit class. I actually struggled to read this because there were so many characters and so many different things going on and I actually couldn't even understand half of the million story lines! Luckily for me I don't have to do an assignment on this one!
2 Stars
The Importance of Being Earnest - Oscar Wilde
Oscar Wilde's brilliant play makes fun of the English upper classes with light-hearted satire and dazzling humour. It is 1890's England and two young gentlemen are being somewhat limited with the truth. To inject some excitement into their lives, Mr Worthing invents a brother, Earnest, as an excuse to leave his dull country life behind him to pursue the object of his desire, the ravishing Gwendolyn. While across town Algernon Montecrieff decides to take the name Earnest, when visiting Worthing's young ward Cecily.
I enjoyed the play despite the quick and basic story line. However, I watched the 2002 movie and I actually liked it a lot more! The humour definitely came out a lot more, I found anyway, and I really liked the romance between the boys and their love interests.
3 Stars