KEY:
* = sent to me for review
* See You In The Cosmos - Jack Cheng
11-year-old Alex Petroski loves space and rockets, his mom, his brother, and his dog Carl Sagan—named for his hero, the real-life astronomer. All he wants is to launch his golden iPod into space the way Carl Sagan (the man, not the dog) launched his Golden Record on the Voyager spacecraft in 1977. From Colorado to New Mexico, Las Vegas to L.A., Alex records a journey on his iPod to show other lifeforms what life on earth, his earth, is like. But his destination keeps changing. And the funny, lost, remarkable people he meets along the way can only partially prepare him for the secrets he'll uncover—from the truth about his long-dead dad to the fact that, for a kid with a troubled mom and a mostly not-around brother, he has way more family than he ever knew.
* Windfall - Jennifer E. Smith
Alice doesn't believe in luck—at least, not the good kind. But she does believe in love, and for some time now, she's been pining for her best friend, Teddy. On his eighteenth birthday—just when it seems they might be on the brink of something—she buys him a lottery ticket on a lark. To their astonishment, he wins $140 million, and in an instant, everything changes.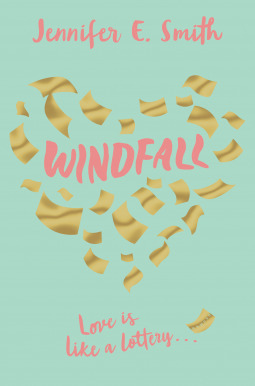 * The Walworth Beauty - Michele Roberts
Apricot Place, a cul-de-sac in Walworth: in 1851, a leafy village on the fringes of a rapidly swelling London; in 2011, a clamorous neighborhood where Madeleine moves when she loses her job as a lecturer. 
Joseph Benson is one of Mayhew's researchers, employed to interview the city's manifold poor, from market traders and shoe-shiners to pickpockets and fraudsters. A family man with mouths to feed, he is tasked with coaxing testimony from prostitutes.
As these entwined stories unfold, alive with the sensations of London past and present, the two eras brush against each other: a breath at Madeleine's neck, a voice in her head—the city's ghosts echoing through time. Rendered in sensuous, immediate prose.
* Defy The Stars - Claudia Gray
Noemi is a young and fearless soldier of Genesis, a colony planet of a dying Earth. But the citizens of Genesis are rising up – they know that Earth's settlers will only destroy this planet the way they destroyed their own. And so a terrible war has begun.
When Noemi meets Abel, one of Earth's robotic mech warriors, she realizes that Abel himself may provide the key to Genesis' salvation. Abel is bound by his programming to obey her – even though her plan could result in his destruction. But Abel is no ordinary mech. He's a unique prototype, one with greater intelligence, skill and strength than any other. More than that, he has begun to develop emotions, a personality and even dreams. Noemi begins to realise that if Abel is less than human, he is more than a machine. If she destroys him, is it murder? And can a cold-blooded murder be redeemed by the protection of a world?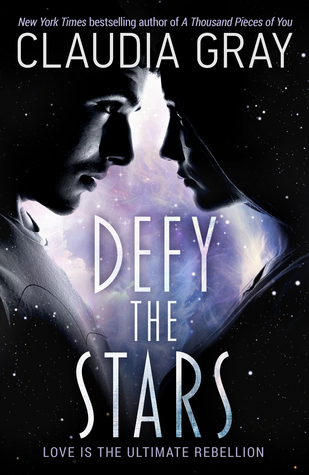 * The Blue Cat - Ursula Dubosarky
A boy stood in the playground under the big fig tree. 'He can't speak English,' the children whispered.
Sydney, 1942. The war is coming to Australia – not only with the threat of bombardment, but also the arrival of refugees from Europe. Dreamy Columba's world is growing larger. She is drawn to Ellery, the little boy from far away, and, together with her highly practical best friend Hilda, the three children embark on an adventure through the harbour-side streets – a journey of discovery and terror, in pursuit of the mysterious blue cat …
Strange the Dreamer - Laini Taylor
The dream chooses the dreamer, not the other way around – and Lazlo Strange, war orphan and junior librarian, has always feared that his dream chose poorly. Since he was five years old he's been obsessed with the mythic lost city of Weep, but it would take someone bolder than he to cross half the world in search of it. Then a stunning opportunity presents itself, in the person of a hero called the Godslayer and a band of legendary warriors, and he has to seize his chance to lose his dream forever.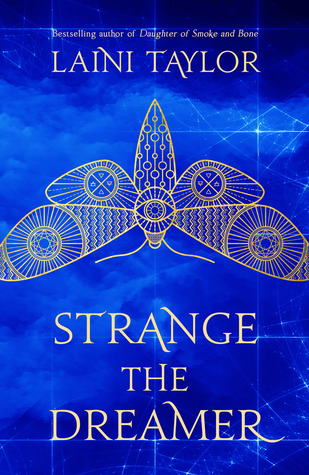 (won in a competition with Date A Book)
* O's Little Book of Calm and Comfort - The Oprah Magazine
Featuring essays and interviews from some of the most celebrated contributors to O, The Oprah Magazine, this heartening collection offers solace, wisdom, and connection. Among the highlights: Nora Ephron on the state of rapture that comes from curling up with a good book; Maeve Binchy on the blessings of friends; and a stirring conversation between Oprah and the American Buddhist nun Pema Chodron that reveals how the pain we experience can create the possibility of a more joyful life. Together, these pieces from great writers and celebrated thinkers serve as a reminder that however tumultuous life may become, the world has beauty, kindness, and love enough to see us through.