It's the second month of Autumn here in Australia, and I have to say that Autumn is probably my favourite season – I'm over the heat and ready for cold weather and snuggly clothes, plus it means it's my birthday in a couple of months! So to celebrate the arrival of Autumn, let's do the Autumn Book Tag (credit to the creator who I couldn't find).
Apple Picking – A book on your TBR that looks so great, you can't wait to get into it!
This Song Will Save Your Life - Leila Sales
I have heard so many amazing things about this book so I'm sure that I will love it. It sounds emotional, touching, and it seems like one of those books that will stay with me for a long time.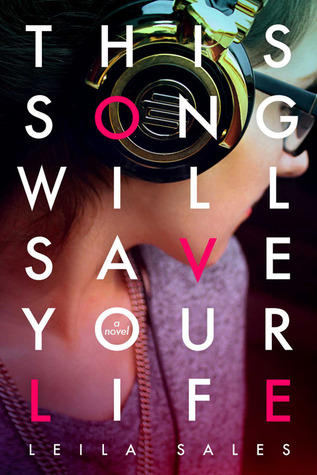 Corn Maze – A book to get lost in
Girl in Pieces - Kathleen Gasglow
Despite this being a long book for a contemporary, I still managed to finish it in a day. I just couldn't put it down! I would be reading it for what felt like a few minutes, but when I looked at the time it have been almost an hour. It swallowed me away from reality.
Haunted Houses – A book that Scared you
Black Ice - Becca Fitzpatrick
I've probably read adult thriller books that have been scarier, but I found this one creepy. I think that the situation that the main character is in – they're stranded in a snow storm and now they're in a house with two guys they don't know – reminded me a lot of 'The Human Centipede'… need I say more?
Pumpkin Patch – The latest book you purchased
Lady Midnight - Cassandra Clare
I'm currently trying to save money, so I'm trying not to buy too many books or spend too much money on things that I don't NEED. But the other day I had a break at uni so I popped into the shops (yes, a cheap book store) and came across Lady Midnight for $8!!! Considering I've seen it for nearly $30 retail, I couldn't not pick it up!
Scenic Drives – A book that is lyrically beautiful
The Perks of Being a Wallflower - Stephen Chbosky
There's just something about how this book is written that makes it so beautiful. Almost every page has an amazingly written quote that a lot of people can relate to – and it really makes me think about the story in a lot more detail. I really want to read this amazing book again soon!
Pumpkin Carving – A book you didn't like and wouldn't mind cutting up
The Crown - Kiera Cass
So this isn't the worst book that I've ever read, and considering that I love the rest of the series (even The Heir), it's hard for me to use this book as an example. But basically, I hated the ending to this book and the suitor that Eadlyn ended up with. It annoyed me so much that I even threw the book across the room for a video I did, but I don't think that I would cut it up.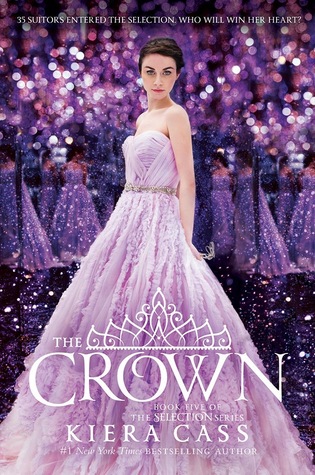 Drinking Apple Cider – A sweet book to curl up with
Anna and the French Kiss - Stephanie Perkins
Everything about the book is sweet and fun and cute, so this is always my go to book when looking for something more on the light-hearted side. From the story line, to the friendships, and even the romance, it's overall just a sweet book and I think that there's no better way of putting it.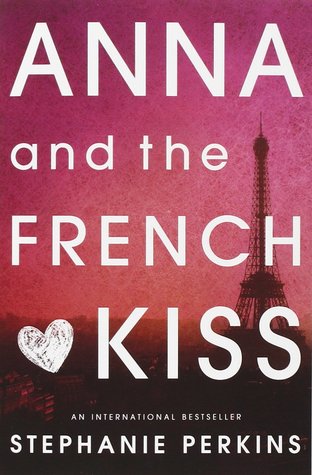 Jumping in a Leaf Pile – A book that reminds you of your childhood
Angus, Thongs and Full Frontal Snogging - Louise Renninson
I'm currently working my way through rereading this series, and I forgot how much I loved it when I first read it. I was in primary school when I read this, so it reminds me of my life when I was first reading it, but it also reminds me of when I was in high school and I was Georgia's age. I don't know if this is exactly my "childhood" because it's more "teenagehood" but it was definitely still apart of it.
Costume Party – A book with an eclectic cast of characters
The Mortal Instruments - Cassandra Clare
There are two different ways that I could interpret this question, but I thought that with this series it didn't matter because it covers both spectrum's of diversity. There are a diverse range of characters in general – we've got a range of mythical creatures including shadowhunters, vampires, werewolves, and they are all completely different and each to their own. But there are also multiple ethnicities, cultures, sexualities, genders and ages and I think that's one of the main reasons that makes this such a great series.
And that's The Autumn Book Tag! Once again, I tried to look for the creator but couldn't find them, so credit goes to whoever it is! If it's currently Autumn in your country, then I tag you to do this – it was a lot of fun and definitely got me in the Autumnal mood!