In a stunning literary debut, two boys on opposite ends of the world begin an unlikely friendship that will change their lives forever.

Ollie and Moritz are best friends, but they can never meet. Ollie is allergic to electricity. Contact with it causes debilitating seizures. Moritz's weak heart is kept pumping by an electronic pacemaker. If they ever did meet, Ollie would seize. But Moritz would die without his pacemaker. Both hermits from society, the boys develop a fierce bond through letters that become a lifeline during dark times—as Ollie loses his only friend, Liz, to the normalcy of high school and Moritz deals with a bully set on destroying him.

A story of impossible friendship and hope under strange circumstances, this debut is powerful, dark and humorous in equal measure. These extraordinary voices bring readers into the hearts and minds of two special boys who, like many teens, are just waiting for their moment to shine.
Thanks to Bloomsbury for sending me a copy of 'Because You'll Never Meet Me' and 'Nowhere Near You' to read and review. When I read the synopsis to the first book I was really excited because it sounded amazing and I love contemporary series. However, from the get go I was totally confused about this book.
So to start off, I didn't not like this book. It wasn't bad, it wasn't too boring and I still managed to finish the book off. However, I just didn't get it. The story was kind of confusing, I struggled to picture the characters and some of the scenes that were happening, and I just couldn't connect to the characters or feel what they were feeling.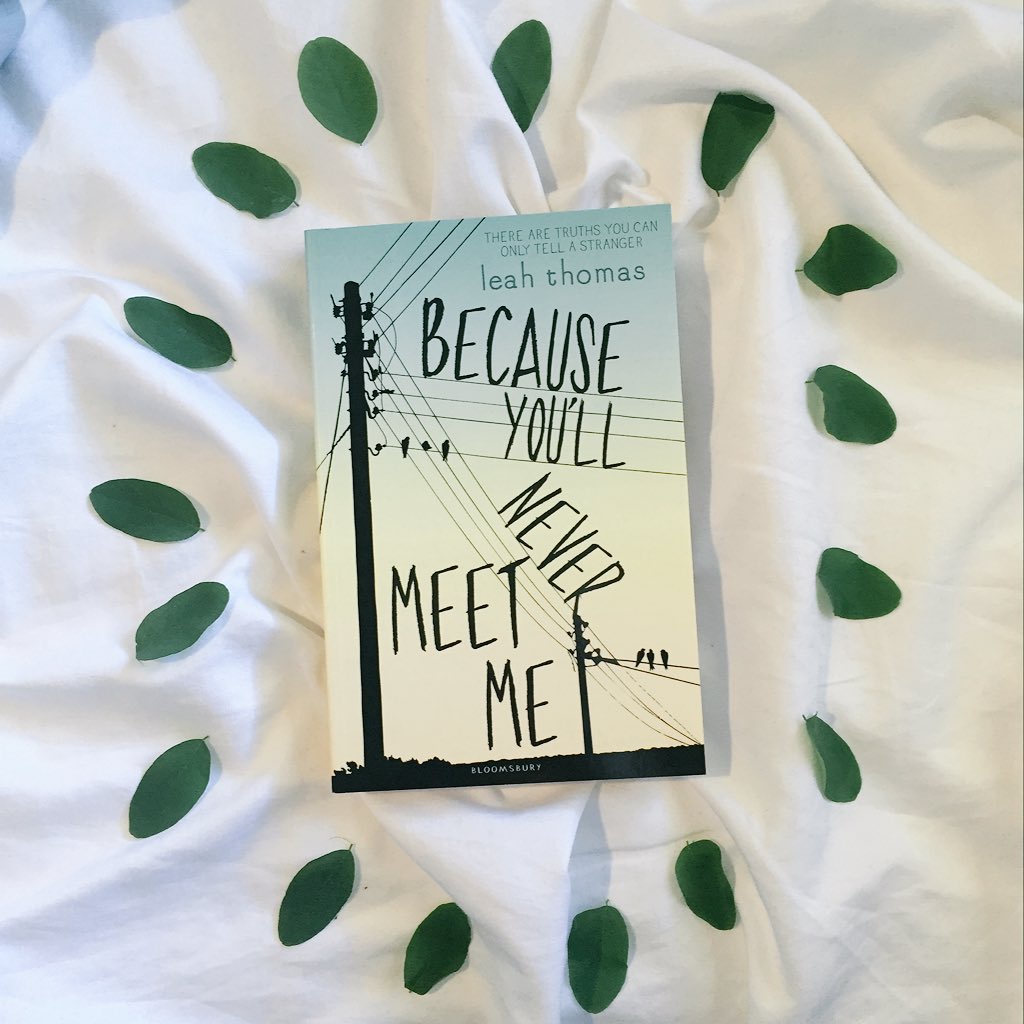 AND what genre is this book? When I first started reading it I thought it was a contemporary and I thought it was going to be a romance between a boy and a girl (I don't know why I thought Moritz was a girl name). And then I realised Mortitz was a guy so I assumed it was going to be a romance between them, but I don't think it was… I'm pretty sure it was a friendship (I could be wrong about this because I was really confused). If this is the case, then I love that it focused on friendship because very few books do that these days. ANYWAY, then at the end it was kind of illogical and possibly sci-fi??????
I don't know guys – this is driving me CRAZY!
One thing I did love about the book was the diverse characters. Ollie is allergic to electricity and Moritz has a pacemaker (plus he has no eye balls). I've never read a book with characters like this before, so I thought that it was really interesting to read about and definitely opened my mind up.
I was sent the second book the the series and I initially planned to read it and do a series review, but I don't think I'm going to be reading it any time soon (if not at all).
If you've read these books let me know what you thought because I would love to hear other people's opinions and what they thought of the genre and the story. And if the second book is better, do you think I should pick it up?
Thanks for reading!