Seventeen-year-old Molly Peskin-Suso knows all about unrequited love. No matter how many times her twin sister, Cassie, tells her to woman up, Molly can't stomach the idea of rejection. So she's careful. Fat girls always have to be careful.

Then a cute new girl enters Cassie's orbit, and for the first time ever, Molly's cynical twin is a lovesick mess. Meanwhile, Molly's totally not dying of loneliness—except for the part where she is. Luckily, Cassie's new girlfriend comes with a cute hipster-boy sidekick. If Molly can win him over, she'll get her first kiss and she'll get her twin back.

There's only one problem: Molly's coworker, Reid. He's a chubby Tolkien superfan with a season pass to the Ren Faire, and there's absolutely no way Molly could fall for him.

Right?'
Thanks so much to Penguin Australia for sending me a copy of TUoU to review!
I haven't read Simon vs the Homo Sapians Agenda, but I really really rally want to before the movie comes out (and especially now after reading this). But basically, I didn't know what to expect because the blurb was really vague and I hadn't read any of Becky's books before. But OMGOMGOMG it was amazing!!
Firstly, the book had a wide range of diverse characters and I loved how up to date it was with social issues (including gender and sexuality). Molly has two mums, her and her sister are mixed-raced, her sister is a lesbian, one of their friends are pansexual, one of the mother's are bisexual, we had some Jewish characters, and Molly is over weight, and this is just to name a few! I think that a lot of people will be able to identify with a character in this book, and that's definitely something that needs to happen in more YA books.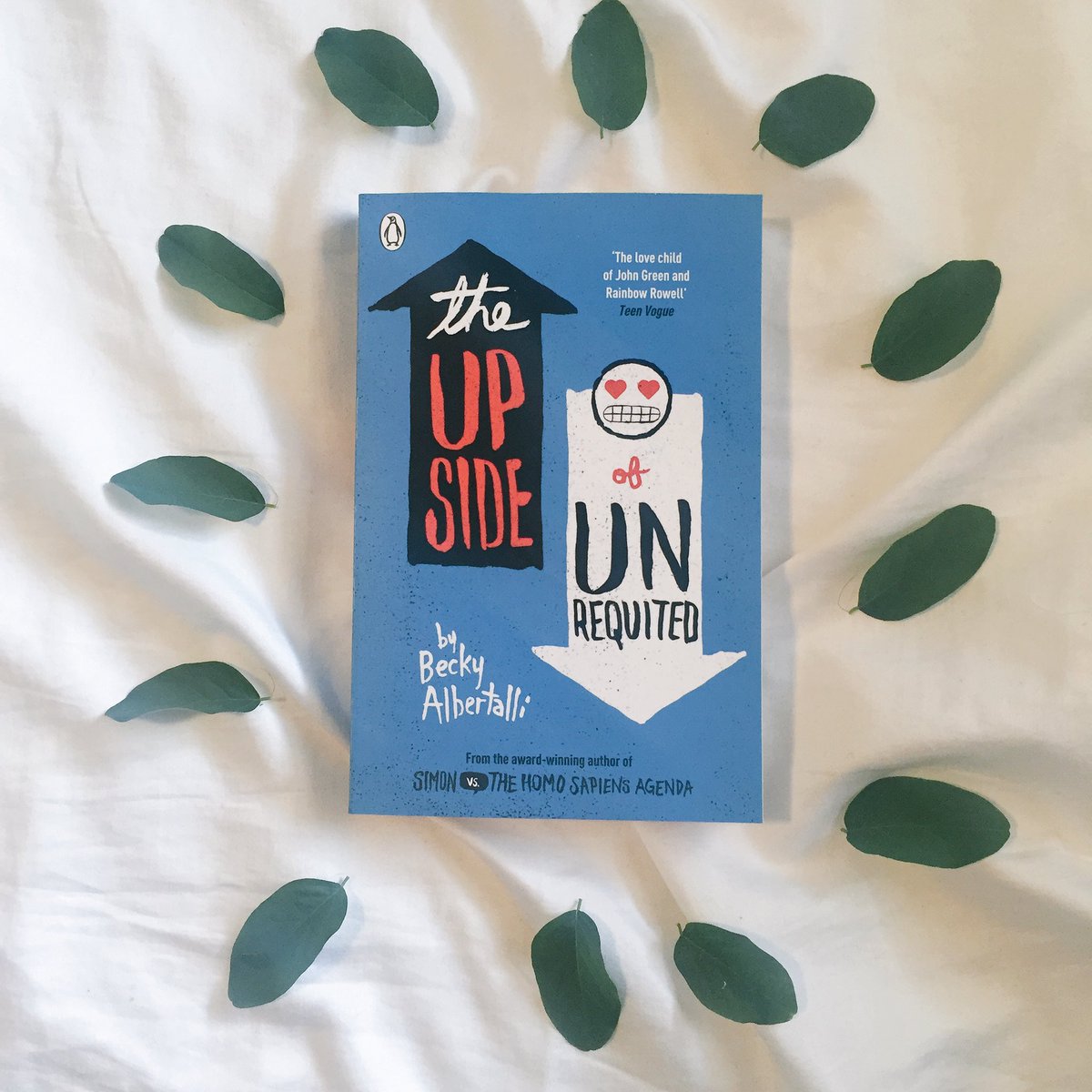 My favourite part of this book is how accurate it is to teenage thoughts and the lives of a teenager. Specifically, I felt that I could relate to Molly a lot, and hearing things that she thought about or worried about that I think and worry about as well was really comforting. It isn't often that I read a book where a main character is so similar to me, but I really felt that with Molly and that made me really happy. Additionally (is that too formal? Can you tell that I just finished writing an analysis for uni?), it was good to see a main character who is overweight without body size insecurities being an issue in the book. Molly knows she's overweight, but she is comfortable in her own skin and she doesn't care what people think of her – and this is exactly how I feel at this point in my life! Plus she's had a million crushes but never had a boyfriend (ehm… ME!).
The story line is really simple; coming of age, amazing family relationships (including sibling love), incredible friendships that widened among so may different characters, an adorable romance, and of course a bit of drama. It wasn't too much that I felt overwhelmed, and it wasn't uneventful that I felt nothing at the end. It was such a fun and exciting read and I couldn't recommend it enough.
Go read this book RIGHT NOW!
And I'm going to go and buy Simon and read it straight away!
Comment below if you've read this book and let me know your thoughts!