I received a lot of books throughout May which was completely unexpected! 13 books were sent to me for review, 1 I received as a birthday gift, 3 I won in a competition, and I bought 2 for myself. Since it was my birthday, I also received 3 book vouchers which I cannot wait to spend. Also three of the books I received were movie editions of books I already own, and one was a hardcover of an arc I already own!
*: review book
* Once and For All - Sarah Dessen
Louna, daughter of famed wedding planner Natalie Barrett, has seen every sort of wedding: on the beach, at historic mansions, in fancy hotels and clubs. Perhaps that's why she's cynical about happily-ever-after endings, especially since her own first love ended tragically. When Louna meets charming, happy-go-lucky serial dater Ambrose, she holds him at arm's length. But Ambrose isn't about to be discouraged, now that he's met the one girl he really wants.
*Everything, Everything (film tie-in) - Nicola Yoon
My disease is as rare as it is famous. Basically, I'm allergic to the world. I don't leave my house, have not left my house in seventeen years. The only people I ever see are my mom and my nurse, Carla.
But then one day, a moving truck arrives next door. I look out my window, and I see him. He's tall, lean and wearing all black—black T-shirt, black jeans, black sneakers, and a black knit cap that covers his hair completely. He catches me looking and stares at me. I stare right back. His name is Olly.
Maybe we can't predict the future, but we can predict some things. For example, I am certainly going to fall in love with Olly. It's almost certainly going to be a disaster.
*Geekerella - Ashley Poston
Part romance, part love letter to nerd culture, and all totally adorbs, Geekerella is a fairy tale for anyone who believes in the magic of fandom. Geek girl Elle Wittimer lives and breathes Starfield, the classic sci-fi series she grew up watching with her late father. So when she sees a cosplay contest for a new Starfield movie, she has to enter. The prize? An invitation to the ExcelsiCon Cosplay Ball, and a meet-and-greet with the actor slated to play Federation Prince Carmindor in the reboot. With savings from her gig at the Magic Pumpkin food truck (and her dad's old costume), Elle's determined to win…unless her stepsisters get there first.
Teen actor Darien Freeman used to live for cons—before he was famous. Now they're nothing but autographs and awkward meet-and-greets. Playing Carmindor is all he's ever wanted, but the Starfield fandom has written him off as just another dumb heartthrob. As ExcelsiCon draws near, Darien feels more and more like a fake—until he meets a girl who shows him otherwise.
*A Court of Wings and Ruin - Sarah J Maas
Feyre has returned to the Spring Court, determined to gather information on Tamlin's maneuverings and the invading king threatening to bring Prythian to its knees. But to do so she must play a deadly game of deceit-and one slip may spell doom not only for Feyre, but for her world as well.
As war bears down upon them all, Feyre must decide who to trust amongst the dazzling and lethal High Lords-and hunt for allies in unexpected places.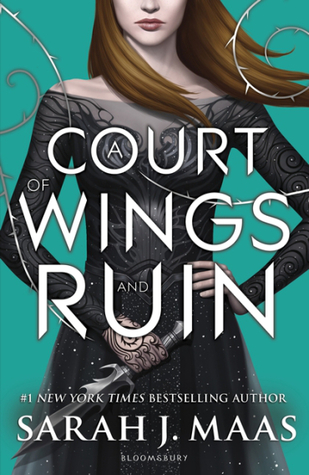 *The Little Red Writing Book - Mark Tredinnick
A book on technique, style, craft and manners for everyone who writes and wants to do it better. It is a manual of good diction, composition, sentence craft, paragraph design, structure and planning. Enriched by examples of fine prose from great writers including Tim Winton; flush with exercises informed by the author's expertise in both creative writing and functional prose; and written with fl air, The Little Red Writing Book is a lively and readable guide to lively and readable writing.
*Thirteen Reasons Why (TV tie-in) - Jay Asher
Read this sensational mystery bestseller before you watch the 13-part Netflix series, executive produced by Selena Gomez. This special edition is complete with exclusive behind-the-scenes content including a 16-page full-colour photo insert featuring scenes from the show, and interviews with the cast and crew.
*Doing It - Hannah Witton
Figuring out how to build and maintain healthy relationships – with your family, friends, romantically and with yourself – is a crucial part of being a teen. It's not easy though, particularly in a digital age where information and advice are so forthcoming it can be hard to know who or what to believe or trust. Porn is everywhere, sexting is the norm and messages about body image are highly mixed. Hannah combats this by tackling subjects ranging from masturbation and puberty to slut shaming and consent in an accessible, relatable and extremely honest way. She is unembarrassed about bringing little-discussed topics into the open, and as such empowers teens to have the confidence to conduct relationships on their terms, and in a way that they feel comfortable with.
*Contagion - Teri Terry
Callie is missing.
Her brother Kai is losing hope of ever seeing her again. Then he meets Shay, a girl who saw Callie the day she disappeared, and his hope is reignited.
Their search leads them to the heart of a terrifying epidemic that is raging through the country.
Can Kai and Shay escape death and find Callie?
Tales from the Shadowhunter Academy - Cassandra Clare et al
Simon Lewis has been a human and a vampire, and now he is becoming a Shadowhunter. But the events of City of Heavenly Fire left him stripped of his memories, and Simon isn't sure who he is anymore. He knows he was friends with Clary, and that he convinced the total goddess Isabelle Lightwood to go out with him…but he doesn't know how. And when Clary and Isabelle look at him, expecting him to be a man he doesn't remember…Simon can't take it.
The Legend of Virginia Smalls - Derek Chatman
Virginia had a lot thrust on her 11 year old shoulders. The weight of the universe to be exact. After frightening her parents with her ability to speak to animals, Virginia's parents send her to a children's mental health hospital for an overnight evaluation. While in the hospital and under the care of diabolical Dr. Schwartz, Virginia uncovers an ancient secret. A secret that ties her to a throne of a forgotten universe called Earthenes. Join Virginia on her journey to claim her royal throne and find the lost Book of Power before the evil inhabitants of Thenes us it to enslave earth.
Juniper Lemon's Happiness Index - Julie Israel
It's been sixty-five painful days since the death of Juniper's big sister, Camilla. On her first day back at school, bracing herself for the stares and whispers, Juniper borrows Camie's handbag for luck – and discovers an unsent break-up letter inside. It's mysteriously addressed to 'You' and dated July 4th – the day of Camie's accident. Desperate to learn the identity of Camie's secret love, Juniper starts to investigate.
But then she loses something herself. A card from her daily ritual, The Happiness Index: little notecards on which she rates the day. The Index has been holding Juniper together since Camie's death – but without this card, there's a hole. And this particular card contains Juniper's own secret: a memory that she can't let anyone else find out.
Stargazing for Beginners - Jenny McLachlan
Science geek Meg is left to look after her little sister for ten days after her free-spirited mum leaves suddenly to follow up yet another of her Big Important Causes. But while Meg may understand how the universe was formed, baby Elsa is a complete mystery to her.
And Mum's disappearance has come at the worst time: Meg is desperate to win a competition to get the chance to visit NASA headquarters, but to do this she has to beat close rival Ed. Can Meg pull off this double life of caring for Elsa and following her own dreams? She'll need a miracle of cosmic proportions …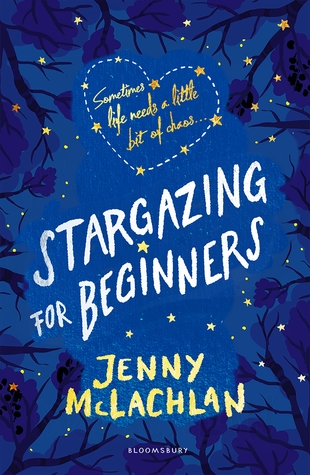 My Name is Victoria - Lucy Worsley
'You are my sister now,' Victoria said, quietly and solemnly. 'Never forget it. I love you like a sister, and you are my only friend in all the world.' Miss V. Conroy is good at keeping secrets. She likes to sit as quiet as a mouse, neat and discreet. But when her father sends her to Kensington Palace to become the companion to Princess Victoria, Miss V soon finds that she can no longer remain in the shadows. Miss V's father has devised a strict set of rules for the young princess, which he calls the Kensington System. It governs her behaviour and keeps her locked away from the world. He says it is for the princess's safety, but Victoria herself is convinced that it is to keep her lonely, and unhappy. Torn between loyalty to her father and her growing friendship with the wilful and passionate Victoria, Miss V has a decision to make: to continue in silence, or to speak out. By turns thrilling, dramatic and touching, this is the story of Queen Victoria's childhood as you've never heard it before.
The Possible - Tara Alterbrando
It's been thirteen years since Kaylee's infamous birth mother, Crystal, received a life sentence for killing Kaylee's little brother in a fit of rage. Once the center of a cult-following for her apparent telekinetic powers, nowadays nobody's heard of Crystal. Until now, when a reporter shows up at Kaylee's house and turns her life upside down, offering Kaylee the chance to be part of a high-profile podcast investigating claims that Crystal truly did have supernatural mind powers. But these questions lead to disturbing answers as Kaylee is forced to examine her own increasingly strange life, and make sense of certain dark and troubling coincidences..
The Secrets of Eden - Brandon Goode
Eden has always obeyed the laws of Rolaria. He spends his days teaching children how to read in order to distract him from his mother's bizarre disappearance. She worked in the castle before suddenly vanishing, and when Eden mistakenly receives an invitation to the Royal Ball, he goes to feel closer to her.
That same night, Prince Jared must find a bride. But after an unexpected encounter between Eden and the prince, a relationship begins. After a night with the prince, Eden explores the castle on his own. Lost in the corridors, he stumbles upon a hidden room and finds his mother's journal, whose pages reveal a lineage of outlawed magic.
The Hate U Give - Angie Thomas (hardcover)
Sixteen-year-old Starr Carter moves between two worlds: the poor neighborhood where she lives and the fancy suburban prep school she attends. The uneasy balance between these worlds is shattered when Starr witnesses the fatal shooting of her childhood best friend Khalil at the hands of a police officer. Khalil was unarmed. Soon afterward, his death is a national headline. Some are calling him a thug, maybe even a drug dealer and a gangbanger. Protesters are taking to the streets in Khalil's name. Some cops and the local drug lord try to intimidate Starr and her family. What everyone wants to know is: what really went down that night? And the only person alive who can answer that is Starr.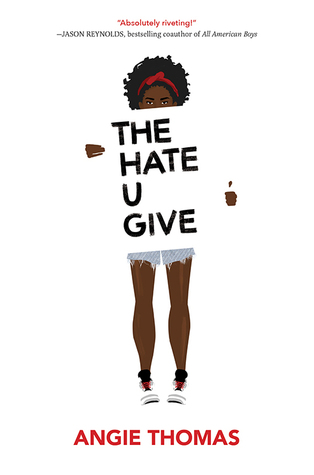 Before I Fall - Lauren Oliver (movie cover)
Samantha Kingston has it all: the world's most crush-worthy boyfriend, three amazing best friends, and first pick of everything at Thomas Jefferson High—from the best table in the cafeteria to the choicest parking spot. Friday, February 12, should be just another day in her charmed life.
Instead, it turns out to be her last.
Then she gets a second chance. Seven chances, in fact. Reliving her last day during one miraculous week, she will untangle the mystery surrounding her death—and discover the true value of everything she is in danger of losing.
Always and Forever, Lara Jean - Jenny Han
Lara Jean is having the best senior year a girl could ever hope for. She is head over heels in love with her boyfriend, Peter; her dad's finally getting remarried to their next door neighbor, Ms. Rothschild; and Margot's coming home for the summer just in time for the wedding.
But change is looming on the horizon. And while Lara Jean is having fun and keeping busy helping plan her father's wedding, she can't ignore the big life decisions she has to make. Most pressingly, where she wants to go to college and what that means for her relationship with Peter. She watched her sister Margot go through these growing pains. Now Lara Jean's the one who'll be graduating high school and leaving for college and leaving her family—and possibly the boy she loves—behind.
Wreck - Fleur Ferris
Tamara Bennett is going to be the first journalist to strictly report only good news. Finished with high school, Tamara is ready to say goodbye to her sleepy little town and part-time job at the local paper. O-weeks awaits, which means parties, cute boys and settling into student res with her best friend Relle. Things take an unexpected turn, however, when she arrives home to find her house ransacked and her life in danger. What is this mysterious note? And why does it mean so much to one of Australia's most powerful media moguls? Caught between a bitter rivalry and dangerous family secret, who can Tamara trust? Or should she trust herself?