BEST BOOK YOU'VE READ SO FAR IN 2017
Love Letters to the Dead – Ava Dellaira
Not only is this the best book I've read this year, but I think it might even be my favourite book of all time!?! I was hooked from the first page, I cried, and I fell in love with the characters and every part of it. Laurel is grieving the loss of her sister and writes letters to dead famous people, and this is how the story is told. There are so many ups and downs in the story, along with a whole range of topics. There was only a little bit of romance and I loved how it was handled in such a delicate manner. I only read this in March but I already want to read it again.
BEST SEQUEL YOU'VE READ SO FAR IN 2017
Always and Forever, Lara Jean – Jenny Han
A beautiful and adorable and perfect ending to my favourite contemporary series. I really didn't want it to end. I could honestly read a million books about Lara Jean and Peter and the rest of the incredible characters. There were so many ups and downs in the story, and I felt very tense at some points, but it was a beautiful ending.
NEW RELEASE YOU HAVEN'T READ YET BUT WANT TO
When Dimple Met Rishi – Sandhya Menon
Everyone is talking about this book and I've only heard good things about it. As soon as I buy it (hopefully soon) I am going to devour it!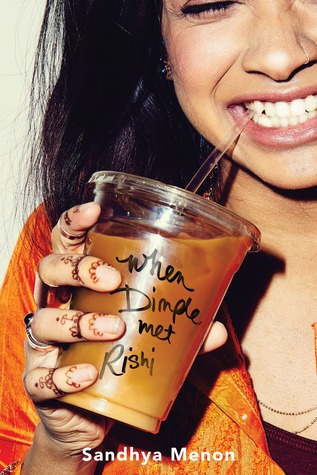 MOST ANTICIPATED RELEASE FOR THE SECOND HALF OF THE YEAR
They Both Die at the End – Adam Silvera
I actually haven't read any of Adam Silvera's books, although I do plan on buying them and reading them soon. The concept of this novel sounds really interesting to me so I cannot wait to pick it up.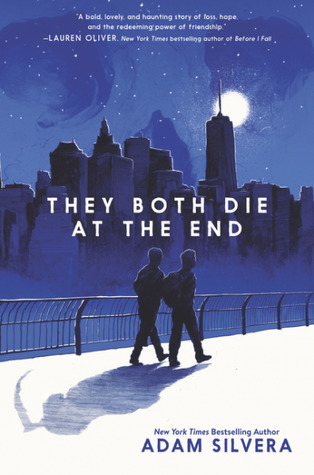 BIGGEST DISSAPOINTMENT
The Chemist – Stephanie Meyer
I don't know what I had expected from this book, but I just thought I would enjoy it a bit more than I did. I do usually enjoy mystery thriller books, despite being a fan mainly of YA contemporary. In addition to the review copy I received, I also won a signed hard cover (yay).
BIGGEST SURPRISE
Juniper Lemon's Happiness Index – Julie Israel
When I picked this up, I didn't expect to love it as much as I did. But I ended up finishing it in one night because I couldn't put it down. It focuses on grief, a bit of mystery, a bit of romance, growing friendships and so much more. It was such an emotional and touching book and I just loved it.
FAVOURITE NEW AUTHOR (debut or new to you)
Becky Albertalli
I read both Simon vs the Homo-Sapiens Agenda and The Upside of Unrequited this year and loved both of them. She is definitely one of my favourite authors now.
NEWEST FICTIONAL CRUSH RELATIONSHIP
Simon and "Blue" – Simon vs the Homo-Sapiens Agenda
My love for Peter Kavinski was rekindled after reading Always and Forever, Lara Jean. He is, and always will be, my number one book boyfriend. But I guess he isn't new and I couldn't think of a new one.
So, I watched Hailey in Bookland's video and she said her favourite new relationship that she read. Mine is Simon and "Blue". They are just so adorable and eeeekkk (I love love!).
BOOK THAT MADE YOU CRY
Girl in Pieces – Kathleen Gasglow
I had a lot of books to choose from, but this is a book that I haven't mentioned yet. This is a really dark and emotional read, but those have been my favourite to read recently. Charlie has been through a lot in her life, as we see in the beginning and throughout the book, but seeing her overcome all of it was one of the best aspects of the story. It focused on mental health and character development, and I pretty much cried through the whole thing.
BOOK THAT MADE YOU HAPPY
Geekerella – Ashley Poston
I love Cinderella and it is my favourite Disney fairy tale of all time. This was such a fun modern take on the beautiful story and it just made me really happy 🙂
FAVOURITE BOOK TO MOVIE ADAPTATION YOU'VE SEEN SO FAR IN 2017
Before I Fall – book by Lauren Oliver
I think this is the only adaptation I've seen that I've read the book to (I've seen Lion but haven't read it and I'm patiently waiting for Everything, Everything to be released in Australia). I read the book a few years ago and I actually really enjoyed the movie. I love book to movie adaptations!
FAVOURITE REVIEW YOU'VE WRITTEN THIS YEAR
I can't really think of any reviews I've done this year that have really stood out (sorry, I'm really boring). I have done a few journal flip through's and shared my favourite pages which was really fun to do. I should start working on more fun and creative reviews.
MOST BEAUTIFUL BOOK YOU'VE BOUGHT SO FAR THIS YEAR
Harry Potter 20 Year Hufflepuff edition
This book is gorgeous!!
WHAT BOOKS DO YOU NEED TO READ BEFORE THE END OF THE YEAR?
So many! I'm going to make a blog post soon 🙂