Welcome back to Friday Favourites – something that I haven't done in a long time. Since we're past the mid year point, I've decided to list the top ten books I've read so far in 2017 (from January 1 to June 30). I've listed them roughly from tenth place to first, but I really LOVED all of these books!
10. Milk and Honey - Rupi Kaur
This is the first poetry collection that I've read, and I loved it. I decided to tag my favourite poems with sticky notes… which ended up being half of the book. The themes and messages, along with Rupi's graceful worlds made this so easy to fly through.
9. The Infernal Devices - Cassandra Clare
I read The Mortal Instruments last year and as much as I liked it, I hadn't been motivated to pick up The Infernal devices because I haven't really been in a fantasy mood this year. But when I did read it, I surprisingly loved it (maybe even more than TMI). That ending though! And Will ❤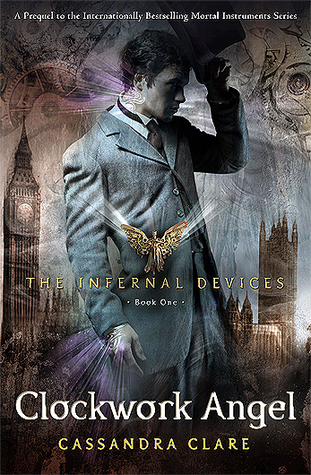 8. Simon vs the Homo-Sapiens Agenda - Becky Albertalli
After hearing the hype for the upcoming movie adaptation (and the book itself) I finally decided to pick this up. It was such a fun and adorable read with so many great characters. And I cannot wait for the movie to come out because there are so many amazing actors playing these amazing characters.
7. Girl in Pieces - Kathleen Gasglow
This is a really dark and emotional read, but those have been my favourite to read recently. Charlie has been through a lot in her life, as we see in the beginning and throughout the book, but seeing her overcome all of it was one of the best aspects of the story. It focused on mental health and character development, with little to no romance which I loved.
6. Wing Jones - Katherine Webber
This book covered such a wide range of topics; grief, family, friendships, relationships and so much more. I've read a lot of books about grief this year (most of them have ended up on this list) but what I loved about this one is how Wing turns to running to clear her head. Out of the gazillion hobbies that are mentioned in YA, I've never read a character who enjoys running (I know I don't…).
Review: https://alwaysandforeverreading.wordpress.com/2017/03/21/wing-jones/
5. Countless - Karen Gregory
Another dark and emotion story with light at the other end of the tunnel. Hedda has an eating disorder and decides to put it on "hold" when she falls pregnant. This focuses on the story of Hedda's ups and downs, recover, and raising her baby and once again, with little romance. I did cry…
Review: https://alwaysandforeverreading.wordpress.com/2017/06/13/countless-karen-gregory/
4. The Upside of Unrequited - Becky Albertalli
Yes, I have both of Becky's books on this list, and for good reason. I read this one before Simon and I think I enjoyed it a little bit more. There was such a diverse range of characters, which I loved every single one of, and the story line was so adorable and fun and the romance was so cute!
Review: https://alwaysandforeverreading.wordpress.com/2017/05/12/the-upside-of-unrequited-becky-albertalli/
3. Juniper Lemon's Happiness Index - Julie Israel
When I picked this up, I didn't expect to love it as much as I did. But I ended up finishing it in one night because I couldn't put it down. It focuses on grief, a bit of mystery, a bit of romance, growing friendships and so much more. It was such an emotional and touching book and I just loved it.
Review:
2. Always and Forever, Lara Jean - Jenny Han
A beautiful and adorable and perfect ending to my favourite contemporary series. I really didn't want it to end. I could honestly read a million books about Lara Jean and Peter and the rest of the incredible characters. There were so many ups and downs in the story, and I felt very tense at some points, but it was a beautiful ending.
1. Love Letters to the Dead - Ava Dellaira
Not only is this the best book I've read this year, but I think it might even be my favourite book of all time!?! I was hooked from the first page, I cried, and I fell in love with the characters and every part of it. Laurel is grieving the loss of her sister and writes letters to dead famous people, and this is how the story is told. There are so many ups and downs in the story, along with a whole range of topics. There was only a little bit of romance and I loved how it was handled in such a delicate manner. I only read this in March but I already want to read it again.
What's the best book that you've read so far this year?