So July was an unusually great reading month. I just felt like reading all the time, so I set a goal to read a book every day except for Saturdays (which is when I work). I ended up reading 23 books (because there were a few other days where I was busy) but every book I read I finished in a day! I also read lots of review books this month (12) and they are scheduled to go up over the next couple months. And I managed to fit in a few rereads.
Here's what I read in July;
My Name is Victoria - Lucy Worsley
This was a great introduction to Victorian history and the reign of Queen Victoria before she was Queen. I liked this book, however, I feel like I would've enjoyed it a lot more if I was younger (13-15 years old).
3.4 Stars
Review: August 1
Release - Patrick Ness
I really really really enjoyed a majority of this book. The story of Adam's hectic day put me through a whole range of emotions and Patrick Ness' writing style is really unique and something that I always enjoy reading. I didn't understand the ghost/magical realism chapters though.
4 Stars
Review: August 11
When It's Real - Erin Watt
This was an okay book. I didn't hate it. I didn't love it. It just fell a bit flat for me. I have a whole blog post coming soon about the Famous Boy Meets Normal Girl trope so I'll have more thoughts on this book in that post.
3 Stars
Review: August 15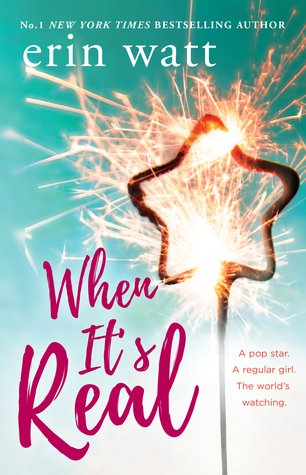 The Build-Up Season - Megan Jacobson
This book is incredible. It covers a wide range or serious and important topics, and it's written beautifully. The main character is complex and relatable and goes through a lot, but it was amazing to see her development. I also got to do an interview with the author!
5 Stars
Review & Interview: https://alwaysandforeverreading.wordpress.com/2017/07/25/author-interview-megan-jacobson/
The Dream Walker - Victoria Carless
The synopsis for this book was really intriguing to me and I couldn't wait to pick it up, but I just couldn't get into it. I was confused and a bit bored so I ended up skim reading the rest of it. More thoughts in my review.
2.5 Stars
Review: August 22
Exchange of Heart - Darren Groth
This was another book that sounded really interesting, but I just couldn't get into it. I was really confused. More thoughts in my review.
2.5 Stars
Review: August 25
Love Letters to the Dead - Ava Dellaira
I read this book in March this year and loved it. It's my favourite book of the year so far and one of my favourite books ever. Since I read a couple of books that I didn't like, I wanted to pick my mood up by reading a book again that I know I love. So I read it again. And it was just as beautiful the second time around.
5 Stars
If There's No Tomorrow - Jennifer L. Armentrout
I did not expect to love this book as much as I did. But I did. I loved it! It's a 400 page book and I finished it within a four hour time span because I struggled to put it down. I laughed, cried, and fell in love with the characters and the story and the friendships and the romance. EEEEK I just loved this book so much!
5 Stars
Review: September 1
When Dimple Met Rishi - Sandhya Manon
Almost everyone is talking about this book lately, so I thought I'd pick it up and see what the fuss is all about. I liked it, I just think I had such high expectations for it (and also because I've read quite a few amazing books this month) which meant that I didn't love it as much as I thought I would. It's still an adorable romance though!
4 Stars
The Possible - Tara Altebrando
I didn't have high expectations for this book because I read Tara's other book last year which fell a bit flat. I liked how the book focused on telekinesis and found this aspect really interesting, but the book didn't really do anything for me. More thoughts in my review.
3 Stars
Review: August 18
Tiny Pretty Things - Sona Charaipotra & Dhonielle Clayton
Eeeek! I loved this book so much. I love dance, I love dance movies, and now I love dance books. There's a lot of bitchiness going around the school but it really only depicts what a lot of dance companies are really like. Also, Bette is my favourite. I know she's the meanest and evilest out of all of them, and I'm probably not supposed to love her, but I do. I NEED the second book NOW but they don't have it in stock anywhere in my city!
5 Stars
The Fault in our Stars - John Green
I've read this book a gazillion billion times (translation: way too many) and it used to be my favourite book (hence why I own a gazillion billion copies). But I don't think I've read the book in a couple years so I thought I'd pick it up again. I read it in a few hours and tabbed some of my favourite quotes, lines and scenes. And then I rewatched the movie and fell asleep crying…
5 (gazillion billion) Stars
History is All You Left Me - Adam Silvera
This was such a cute and adorable and emotional and beautiful story. Everyone raves on about Adam's books and I decided to finally pick one up, and I'm so glad I did. Now to read his other two!
4 Stars
Tell it to the Moon - Siobhan Curham
I read the first book, THE MOONLIGHT DREAMERS, last year and this was a great follow up. It focuses on the friendships of four teenage girls who are all going through their own things. Although I didn't enjoy this one as my as the last one, I still really enjoyed it.
3.7 Stars
Review: August 29
The Bell Jar - Sylvia Plath
I studied Sylvia Plath's poems in high school and finally picked up her only novel. This was emotional, touching and reminded me a lot of GIRL INTERRUPTED which I've only seen the movie of (shame on me). I enjoyed it and it made me want to pick up her poetry again.
4 Stars
A Tragic Kind of Wonderful - Eric Lindstrom
Despite being a bit slow at the beginning, I absolutely loved this book. It was emotional and tragic yet there was so much light at the end of the story. The last 100 or so pages definitely made up for the slow beginning. There's mental health rep including bipolar disorder and grief, and it was described and written beautifully. Plus all the characters were amazing!
5 Stars
The Sky is Everywhere - Jandy Nelson
This is a reread for me. I read it the first time in year 10 and I've read it a few times since then. It's such a beautiful story about first love and loss that makes me shed a tear every time. I want to read it again right now!!!
5 Stars
BIANNUAL BIBLIOTHON WRAP UP
Finding Nevo - Nevo Zisin
Read an LGBTQUI+ book.
This books was really informative and educated me a lot on queer identities and sexualities. Nevo has a beautiful voice and their story is one that I highly recommend. More thoughts in my review soon.
5 Stars
Review: September 15
My Lovely Frankie - Judith Clarke
Read from the hosts favourite genre: Emma: diverse books
This was a beautiful and reflective story about about life in the seminary during the '50's. Although it isn't everyone's cup of tea and the story line fell a bit flat, I still enjoyed reading about the development of the main character, Tom.
3.5 Stars
Review: September 19
One Italian Summer - Keris Stainton
Read a book you've seen somewhere other than booktube.
This is an adorable summer romance if you're looking for a light contemporary read with a bit of emotion. Although it didn't quite provoke the emotions for me that I thought it would, I still liked the story.
3.5 Stars
Review: September 22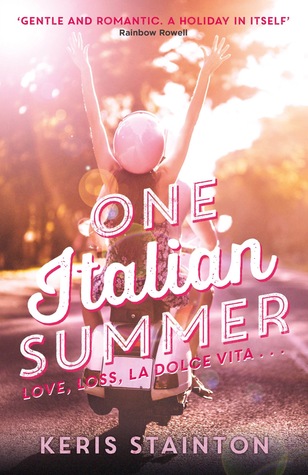 The Diary of a Young Girl - Anne Frank
Read a book that has been or still is banned.
Although I know the story (along with everyone else) and I've seen the movie a few times, I've never actually read Anne's diary before. Unfortunately, I didn't enjoy it as much as I thought it would. However, it is still an educational read and it did make me emotional and give me goosebumps just thinking about what these families had to go through.
4 Stars
The Wrong Girl - Zoe Foster Blake
Read and watch a book to move/TV adaptation. (I watched season 1 when it came out and season 2 is being released soon… so I kind of cheated on this one).
Unfortunately, I didn't love this as much as I thought I would. I loved season 1 of the TV show and cannot wait to see what season 2 hold, but the book was kind of boring. It's not completely the books fault because I'm not as big a fan of chic lit as I used to be, so really it's just my personal taste in genre.
3 Stars
Under the Same Sky - Mojgad Shamsalipoor & Milad Jafari with James Knight
Throwback challenge: read a book from the genre you've read the least of this year. (Non-fiction/autobiography).
This was such an eye opening and powerful book as it took me on the journey of two asylum seekers. Both Mojgan and Milad have big stories to tell and it was emotional to read what they went through. Unfortunately their future is still undecided and I hope that stories like theirs will make people aware of the issue.
5 Stars
Thanks for reading! Comment below you're favourite read from July!