WELCOME TO THE FIRST DAY OF BOOKMAS 2017! I did BOOKMAS last year, and basically what I did was upload a blog post every day for the twelve days leading up to Christmas. Each post was a different kind of wrap up or review of the things I've read this year.
In case you want to check back in over the next twelve days, my schedule looks something like this;
YA debuts of 2017
2017 book to movie adaptations
Series I read/finished
Books I read for Uni
Books I reread
Underrated books of 2017
#LoveOZYA books I read in 2017
Poetry books I read in 2017
Film screenplays I read in 2017
Authors I met IRL or interviewed on my blog
2018 anticipated releases
Top 2017 releases
(My overall top books of 2017 will be up on my blog early in 2018).
After going through the list of books I've read this year, I realised that I read quite a few books by debut authors, and a lot of them ROCKED! Here were my top 5;
5. The Hate U Give – Angie Thomas
I'm pretty sure almost every YA reader read this books this year, which is amazing! It has such an important message, and game me all the feels! I can't wait for the film to be released, and for Angie's next book to come out.
Review: https://alwaysandforeverreading.wordpress.com/2017/06/16/the-hate-u-give-by-angie-thomas/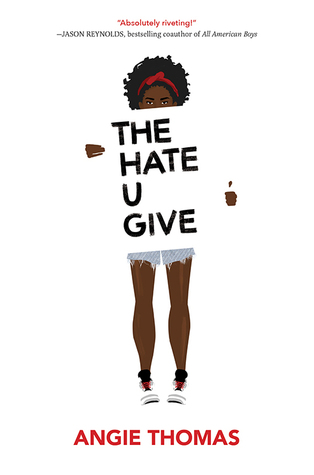 4. This Beats Perfect – Rebecca Denton
This was one of the first books I read in 2017, and it was just the book that I needed to get myself back into reading (I was in a slump at the end of 2016). It's fun, got gorgeous boys, and is kind of like a fan-fiction, which I wouldn't think is usually my thing, but I actually enjoyed it.
Review: https://alwaysandforeverreading.wordpress.com/2017/02/05/this-beats-perfect/
3. When Dimple Met Rishi – Sandhya Menon
This was another debut that every man and their dog (who am I?!) read this year. It was fun, adorable, beautifully written, and a great diverse read. Although I probably didn't love it as much as I thought I would (it's super hyped), I still really enjoyed it.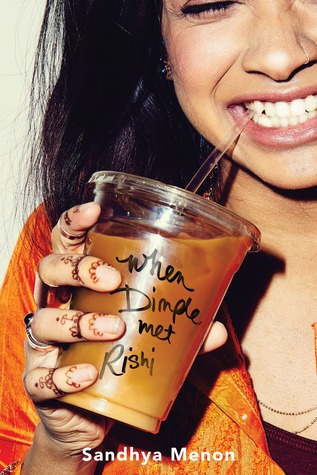 2. Wing Jones – Katherine Webber
I think this one was my second favourite YA debut of 2017, and it's definitely going to make it to my Top 2017 releases list, and maybe my top reads of 2017 all together. It covered so many topics and emotions, and it has such a beautiful message to it. Highly recommend!
Review: https://alwaysandforeverreading.wordpress.com/2017/03/21/wing-jones/
1. Juniper Lemon's Happiness Index – Julie Israel
This was definitely one of my top books of 2017. Similarly to WING JONES, it covered a wide range of topics including grief, family, new friendships and romance, and it took me on a rollercoaster of emotions. Plus, the cover is gorgeous!
Review: https://alwaysandforeverreading.wordpress.com/2017/07/11/juniper-lemons-happiness-index-julie-israel/
Comment below what you're favourite YA debut was from 2017! Have you read any of the above books?