Isn't it just the best when you pick up a book that you've never heard of before, have absolutely no intentions, and then it ends up being one of your favourite books? I've read a few books like this this year, and I often want to talk to people about it or hear what everyone has to say, but not enough people are raving about it!
Here's are the books that I read in 2017 that I think more people need to know about;
Wing Jones – Katherine Webber
This was sent to me for review by the publisher and the synopsis sounded really interesting. I thought it was going to be good, but it ended up being so much better than I thought. There's family relationships, romance, grief, hobbies, running, and a beautiful cover.
Love Letters to the Dead – Ava Dellaira
I probably talk about this book way too much, and it isn't exactly underrated, but I think more people should read it (I read it twice this year). Similarly to WING JONES, it focuses on grief and mental health, family, romance, friendships, and even a bit of mystery.
Still Life With Tornado – A.S. King
I met A.S. King at and event this year; Reading Matters on the Road. She has a few books out, but I decided to pick up her most recent release before the even so I'd have something to get signed. I heard her books are kind of "different", so I didn't have incredibly high expectations, but I loved this one. Yes, it was kinda confusing and random at times, but I think the message behind it is really important.
The Build-Up Season – Megan Jacobson
I was sent this one for review and got to interview the author for my blog (also it's Love OZ YA!). It has a very dark yet important message about abuse and healthy relationships, and what I loved is that it focused on a girl in high school who has to deal with these problems.
Moonrise – Sarah Crossan
This was sent to me for review, and I knew I was going to like it because I've read WE COME APART which Sarah co-wrote with another author, and it was written in prose/lyric form like MOONRISE. But, I loved it so much more than I thought. I read it in a day, and I cried a lot! I want to read it again so bad, but I don't want to cry again!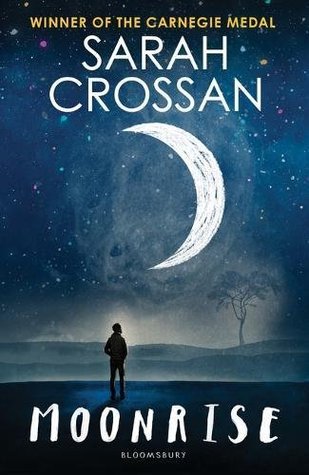 \
Have you read any of the books I mentioned above? What are some of your favourite underrated books?